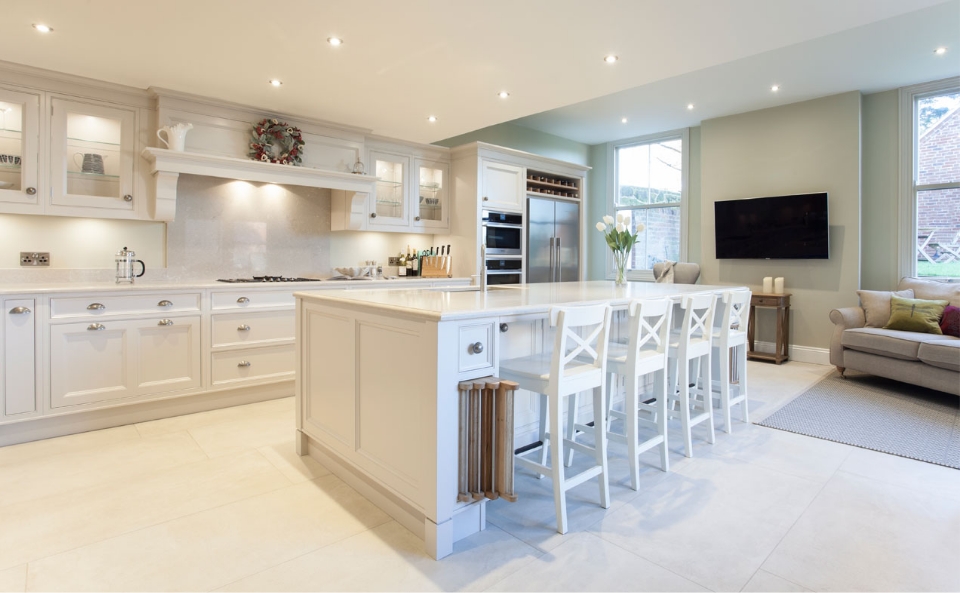 Custom-made furniture to turn your house into your dream home
Osborne of Ilkeston have been operating out of the East Midlands for over 40 years, offering the very best in handmade furniture, created by the finest craftsmen using superior materials, traditional joinery methods and premium manufacturing techniques.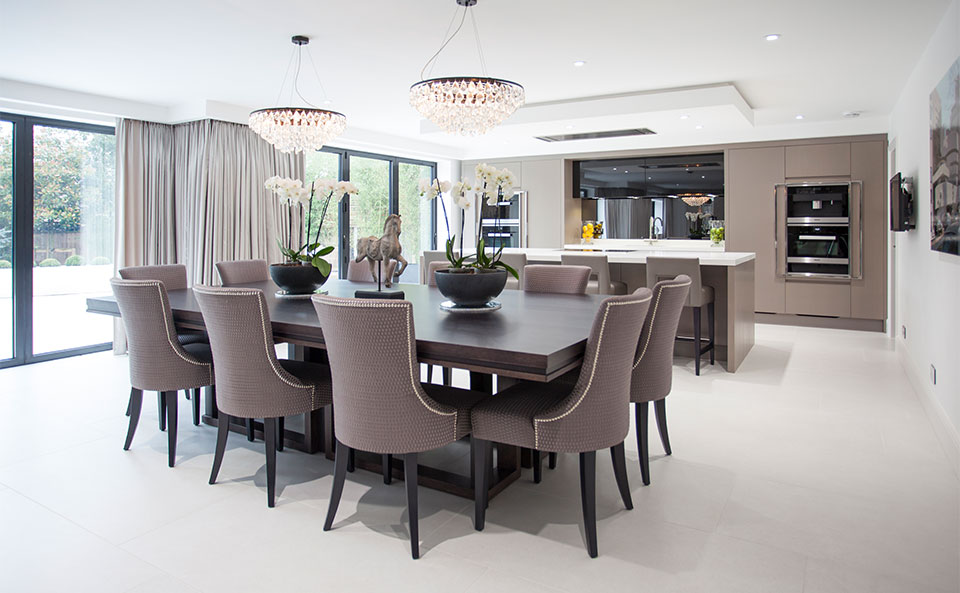 Unlike ready-made furniture, every piece we make is carefully crafted to your exact specifications, ensuring a perfect fit and unparalleled quality. With our bespoke furniture, you have complete control over the design, materials, and finishes which allows us to create truly one-of-a-kind rooms that reflect your individual style and personality whilst being sympathetic to your home.
Our unique process is focussed on the vision you have for your home. Our design service is a essential part of your journey that involves us working with you on the ideas you have for your home and turning them into a fully-functional and exceptional reality.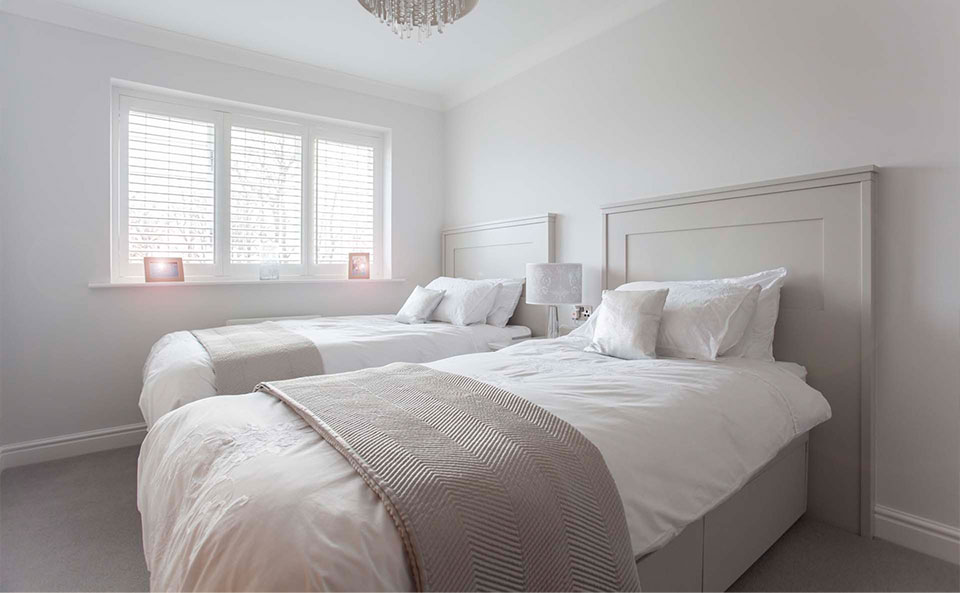 Because we know that our many years of experience and expertise in fine craftsmanship are second to none, we are confident that this process will create a final solution that will exceed all of your hopes and expectations.
So, whatever area of your home you are looking to change, we can work with every room to bring that unique element to life with the official Osborne of Ilkeston stamp of lasting quality, exceptional individuality and beautiful finish.
Contact us today or visit our showroom
We would highly recommend

Replacing a kitchen is an expensive and infrequent event, so we did our research and found that Osborne's were not only high quality bespoke manufacturers but also a family run business where individual attention to detail is paramount. Whilst they are the experts, they work closely with the customer interpreting requirements and displaying considerable patience in producing refined plans that ensure complete customer satisfaction.

The quality of product and fitting we found to be of the highest standard. Nothing was too difficult to sort out, there were no irritating delays, and Brian, a director was always available and visited several times both during and after the project. We are absolutely delighted with a high quality, professionally produced kitchen that exceeded our expectations. We are extremely satisfied, and Osborne's can be justly proud of a very fine product.

We would highly recommend Osborne's.

Graham and Anne
We absolutely love our new kitchen

We absolutely love our new kitchen. The design and attention to detail is fantastic and the quality of the finished product is exceptional. Brian was so efficient, helpful and reliable and he provided a very capable team to fit the kitchen to a very high standard.

We would highly recommend Osborne's.

Clare Howling
Would recommend unreservedly

We downsized and as part of the project needed to replace a very outdated kitchen.

We approached Osborne's but having visited their showroom were doubtful as to whether they would wish to take on a relatively small job. We need not have had any concerns as from the outset the interest and commitment from Brian and his team was all we could have hoped for.

The quality of the design, craftsmanship and communication throughout the works was excellent.

We have now lived with our new kitchen for a year and are as pleased with it as when it was installed (It looks as if it was completed yesterday!).

This is not a product that will need to be replaced in ten years or for many years after I feel.

Were Osborne's the cheapest option......No. Was the outlay value for money....... Definitely.

Would recommend unreservedly.

Mr R Rowlands
The team at Osborne's are inspirational

I really wasn't relishing taking on the renovation of our new kitchen in any way at all.

I have to say the team at Osborne's are inspirational, our needs and wishes were exceeded when it came to the design. The management of the project was handled professionally making the whole experience a pleasurable one.

We absolutely love our new kitchen and with such quality I'm sure we will continue to do so for many years to come

Many Thanks

Will & Sara
Incredible customer support

Excellent after sales service ( our beautiful kitchen was fitted 10yrs ago !) after a water leak , a small skirting board was discoloured- no problem at all for them - they just made me another one - and not only was that amazing- they did it in less than 10 mins of my arrival at their premises.

Thank you all so much - incredible customer support!!!!!

Robert Rowlands