How We Work
Although we make it sound like a simple process - taking your design brief and bringing this to life through our expertise and craftsmanship - there's actually a rigorous process involved in creating your tailor-made room and getting this fitted into your space with the minimum of disruption.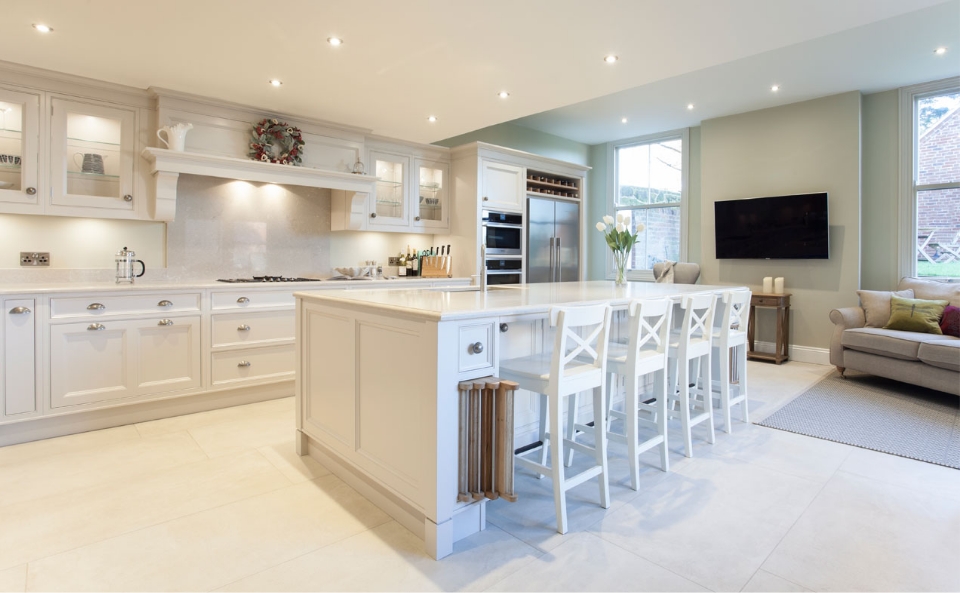 1. The Research
There are many ways to decide what style you like and what you think would work well in your home but it's important that you have an idea of what you might be interested in before we start the design process. Research is a key part of this stage with lots of online spaces offering you inspiration. In addition, you could arrange a visit to our workshop & showroom where we can talk you through what we offer and what different styles we can create in a comfortable environment.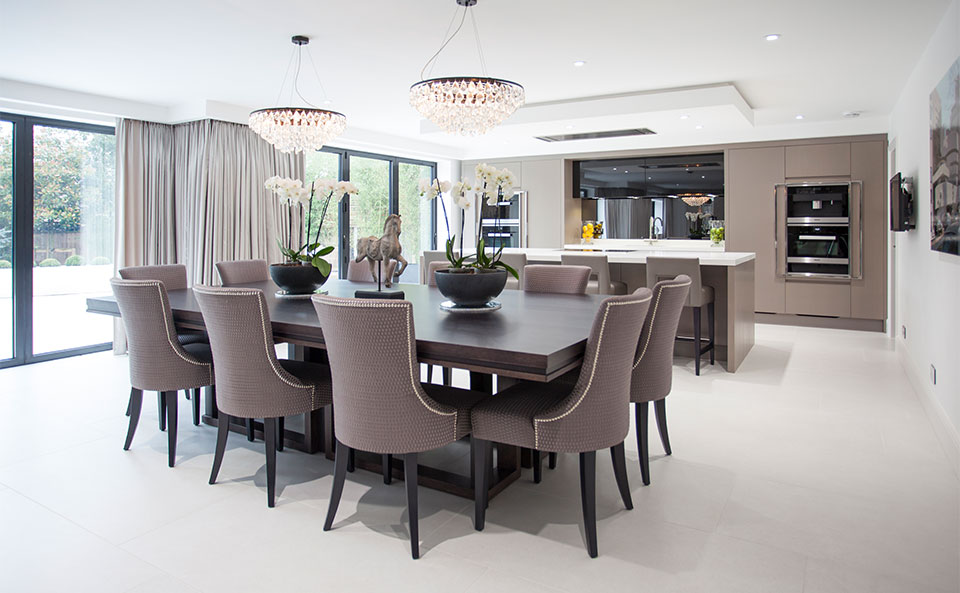 2. The Design Consultation
The first real step of designing your new space is to sit down with our highly experienced, inhouse designer to discuss your vision. This meeting is completely complimentary and will allow us to get to know more about you, what you're hoping to achieve and the space we are working with.
In this meeting you will consider how you want to use the space, what elements you need and what you would like to include, movement flow, light and shape are all important. If your project is part of a new build or an extension, we ask you to bring your architects plans to this appointment. If your project is renovating an existing space then rough dimensions are useful at this stage, but we can visit your home to measure up fully before we start work designing.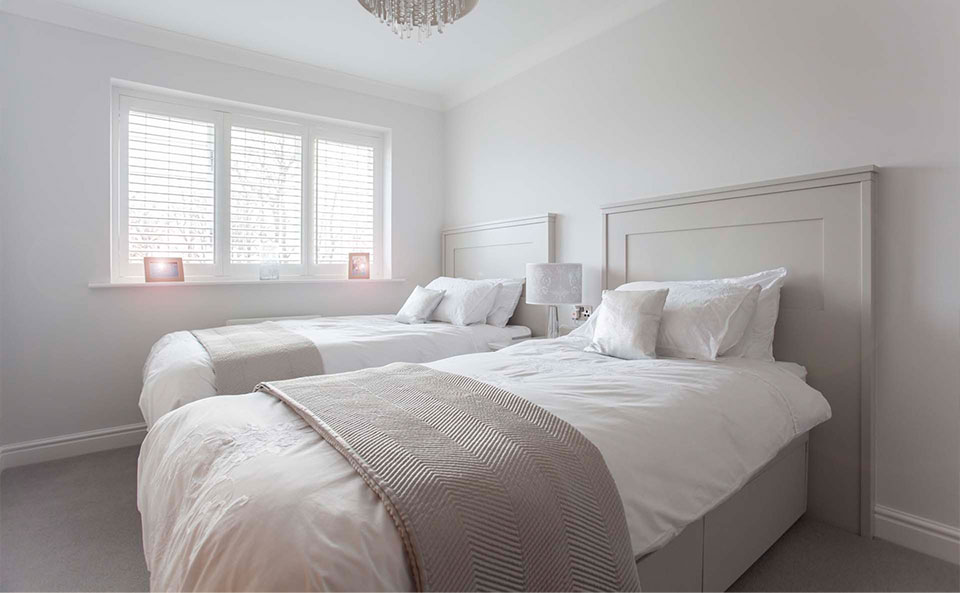 3. The Design
This is where the magic happens - once our inhouse designer has worked on your plans we're ready to welcome you back and share these with you, this part of the process is an open conversation between you both where you can make amends, comment on the design and ensure everything is perfect before we go into manufacture.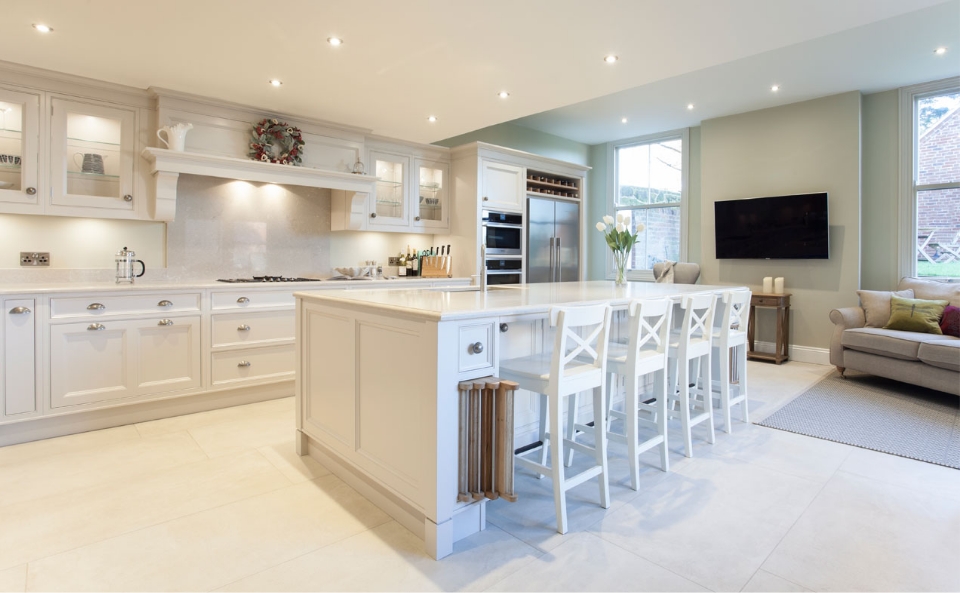 4. The Design
Once you are happy with the design, we will ask for a deposit payment from you so we can move to a final design for manufacture as well as speak to you about fitting. Don't worry, you're still heavily involved at this stage, and we won't sign off any design until you are completely happy with it.
With the layout and cabinetry design confirmed, we can look to confirm the other areas of design such as colour scheme, tile choices and worktop options. We offer advice on all aspects of the interior design and layout as part of our service.
We will also create plumbing and electrical plans and liaise with any other tradespeople you have working on the project, or we can provide this resource ourselves.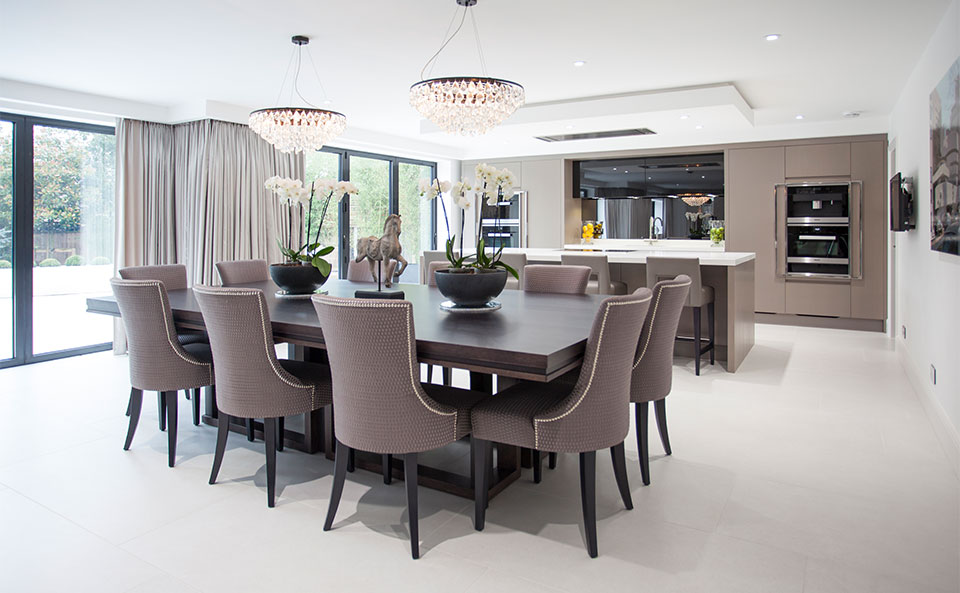 5. The Build Stage
When your final design is signed off it moves to our workshop where we select the highest quality raw timber to shape and build your furniture. All processes are carried out on site by our highly dedicated and skilled craftsman from cutting, through to assembly and finally to paint finishes.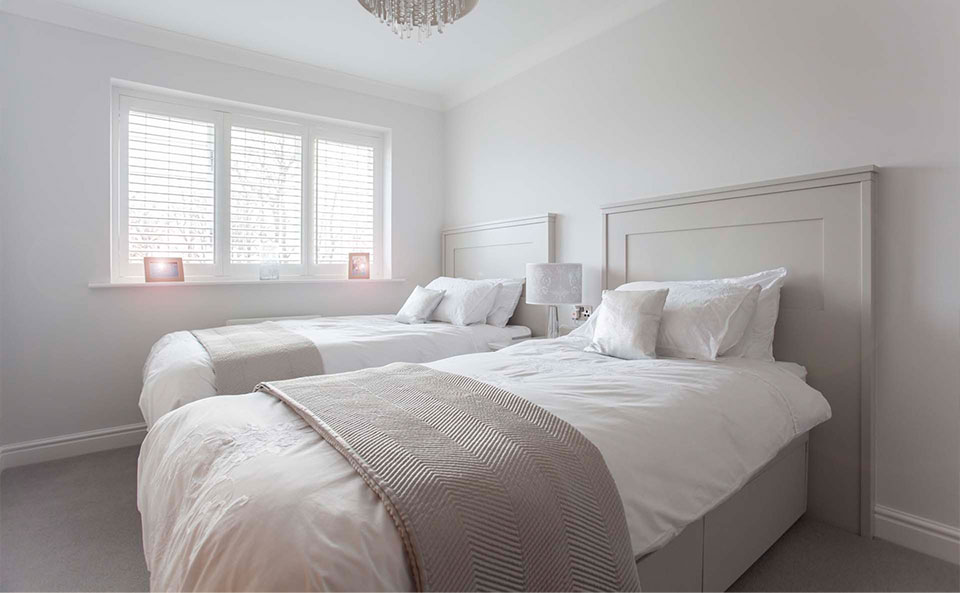 6. The Installation
Once manufactured we will agree an installation date with you where our expert team will arrive on site and fit your new furniture. A part of the process we guarantee minimal disruption with maximum results.
So that's the process, it's completely collaborative from start to finish with a focus at all times on what you want to achieve. It is our expertise, focus on quality workmanship and unique approach to creating exceptional furniture, but it is your vision.
Contact us today or visit our showroom
We would highly recommend

Replacing a kitchen is an expensive and infrequent event, so we did our research and found that Osborne's were not only high quality bespoke manufacturers but also a family run business where individual attention to detail is paramount. Whilst they are the experts, they work closely with the customer interpreting requirements and displaying considerable patience in producing refined plans that ensure complete customer satisfaction.

The quality of product and fitting we found to be of the highest standard. Nothing was too difficult to sort out, there were no irritating delays, and Brian, a director was always available and visited several times both during and after the project. We are absolutely delighted with a high quality, professionally produced kitchen that exceeded our expectations. We are extremely satisfied, and Osborne's can be justly proud of a very fine product.

We would highly recommend Osborne's.

Graham and Anne
We absolutely love our new kitchen

We absolutely love our new kitchen. The design and attention to detail is fantastic and the quality of the finished product is exceptional. Brian was so efficient, helpful and reliable and he provided a very capable team to fit the kitchen to a very high standard.

We would highly recommend Osborne's.

Clare Howling
Would recommend unreservedly

We downsized and as part of the project needed to replace a very outdated kitchen.

We approached Osborne's but having visited their showroom were doubtful as to whether they would wish to take on a relatively small job. We need not have had any concerns as from the outset the interest and commitment from Brian and his team was all we could have hoped for.

The quality of the design, craftsmanship and communication throughout the works was excellent.

We have now lived with our new kitchen for a year and are as pleased with it as when it was installed (It looks as if it was completed yesterday!).

This is not a product that will need to be replaced in ten years or for many years after I feel.

Were Osborne's the cheapest option......No. Was the outlay value for money....... Definitely.

Would recommend unreservedly.

Mr R Rowlands
The team at Osborne's are inspirational

I really wasn't relishing taking on the renovation of our new kitchen in any way at all.

I have to say the team at Osborne's are inspirational, our needs and wishes were exceeded when it came to the design. The management of the project was handled professionally making the whole experience a pleasurable one.

We absolutely love our new kitchen and with such quality I'm sure we will continue to do so for many years to come

Many Thanks

Will & Sara
Incredible customer support

Excellent after sales service ( our beautiful kitchen was fitted 10yrs ago !) after a water leak , a small skirting board was discoloured- no problem at all for them - they just made me another one - and not only was that amazing- they did it in less than 10 mins of my arrival at their premises.

Thank you all so much - incredible customer support!!!!!

Robert Rowlands